Long Beach
ADU Builder
Accessory Dwelling Unit (ADU) Information For Long Beach, CA
A Long Beach ADU builder is a secondary living space inside a single-family home or in the backyard of an existing structure. ADUs are tiny houses, on average about 800 square feet, that are built on the property of a single-family house or in the backyard of an existing home for elderly parents, in-laws, or adult children who want to live nearby. This is typically an income property with the homeowners deriving additional income from renting out a room or renting out the entire unit to others.
An ADU may be built to accommodate people, but it does not have to. In other words, it might simply be a workplace or guesthouse that does not require an individual door. ADUs are growing in popularity, with the accessory dwelling unit bill being signed into law on January 1st of 2017.
What is an ADU builder?
An ADU builder is someone who creates these types of houses on properties with the owner's consent. This sort of company may be either commercial or residential in nature, and it frequently entails taking part in the construction process, such as design and site selection. Coastal Builders is Long Beach ADU builder. The best accessory dwelling unit builder in Long Beach, CA is Coastal Builders. When you are looking to add an accessory dwelling unit to your property, make sure that you contact us.
Why should you build an ADU in Long Beach, CA?
You should build an accessory dwelling unit in Long Beach for many reasons. Besides the affordability and smaller size, accessory dwellings will help you create more space within your home. These accessory dwelling units are easy to maintain and can accommodate a variety of lifestyles. Interior design is an art that Coastal Builders excels in and we pride ourselves on our workmanship and attention to detail. We offer a broad spectrum of living preferences for accessory dwelling unit exterior designs and we will work with you until you're happy with the results. Our accessory dwelling units can be designed to be fully ADA compliant and we're experts in working with homeowners who need to add wheelchair accessibility or mobility assistance at their ADU site.
Get Free Estimate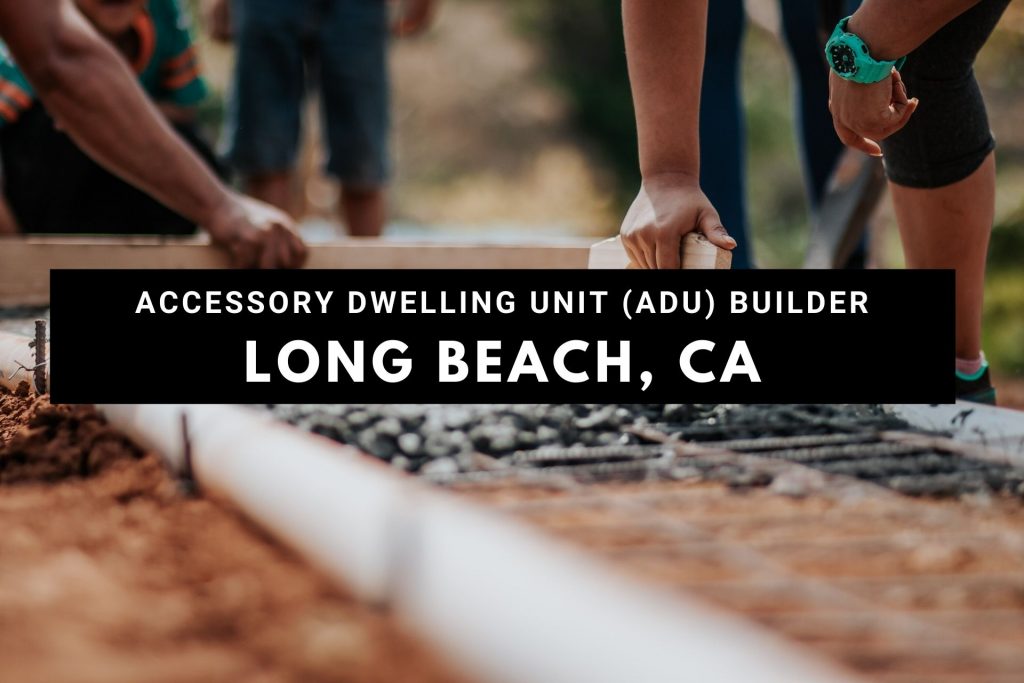 Information about Long Beach, California
A coastal city in southeast Los Angeles County, Long Beach is second-most populous of the five incorporated cities in Los Angeles County after its predecessor, Los Angeles. The city of Long Beach is located on the Pacific Ocean coast. The area has a wide variety of wildlife within city limits. Avocado groves are common throughout the territory with all types of animal life appearing on any given day.
Long Beach is home to the only naturally occurring deep-water port on the West Coast outside of San Francisco Bay and has vast industrial areas spread along 200 square miles while its 180 miles of the coastline is home to some 3,000 businesses involved in all major industries. Long Beach is a city of Los Angeles and is one of the few large cities in California to still have an abundance of coastal marshland. Long Beach has over 1,300 lane miles of public roadways and more than 3,400 lane miles of waterways. It has its own airport for air transport needs called Long Beach Airport or LBG airport. It has the modern-day distinction being the location of Los Angeles port.